I am a descendant of greatness
Your Journey Starts Here...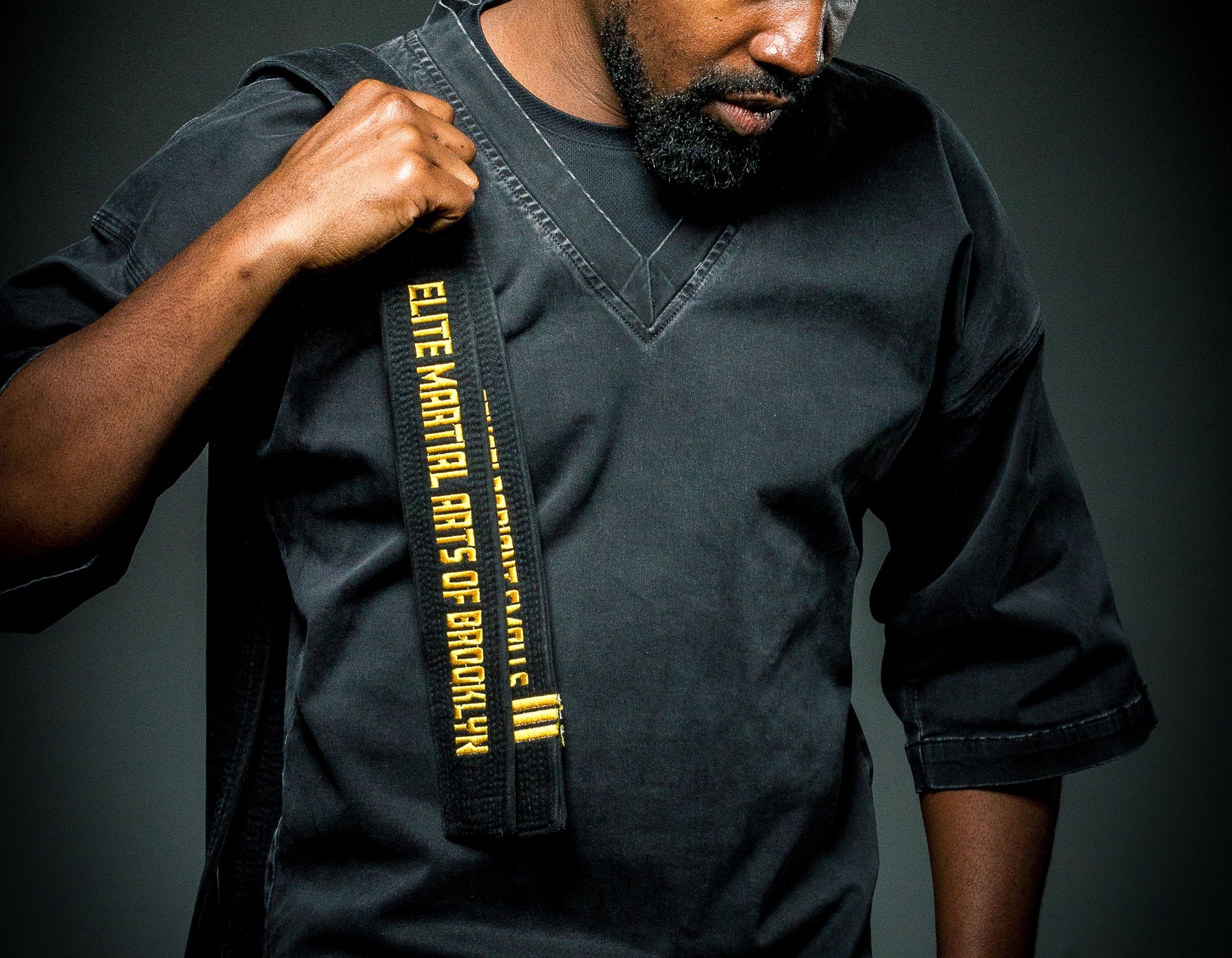 THE JOURNEY
The practice of Martial Arts is an age old discipline created for combat, fitness and recreation. The benefits are countless while the experience is life changing. Children and adults that are exposed to the arts tend to be more confident, assertive and disciplined.
Experience the Difference
We offer extensive programs suitable for ages 4 years and up. Martial Arts, After School Program, Summer Program and Adult Fitness Classes
MARTIAL ARTS Program
Our martial arts program focuses closely on hard work, discipline and never giving up. The principles we teach will help in school, work and every day life. We teach our students to think like black belts. A black belt has smarts, character, strength, patience and compassion. These things can be used to overcome any obstacle.
BLACK BELT ELITE
The Black Belt Elite program is a full curriculum program that includes kicking, punching, blocking, stances, self defense, forms, mat work, sparring and weapons. This is for someone who wants to dive deep into the discipline of martial arts.
Summer Program
SUMMER ELITE
Looking for a great summer experience for your child? We offer an enriching two week summer program. The program includes martial arts, arts & crafts, field trips and a brief introduction to film.
August 12th - August 23rd
Monday - Friday 9-5p
(Extended Hours Available At Additional Cost)
After School Program
(Coming Soon)
AFTER SCHOOL ELITE
Need a safe and nurturing environment for your child after school? Don't settle for a glorified babysitter. Have your child build confidence and discipline through Martial Arts! Typical day would include: arriving at the dojo, having a quick snack, working on homework, then participating in a 45 minute martial arts class that teaches them discipline, perseverance and physical skills.
Adult Fitness
FITNESS ELITE
This program is designed to help you achieve your fitness goals. Working out regularly improves physical and mental health. You look better, feel better and will approach life with a new confidence! Learn to kick and punch while getting fit at the same time.
Black Belt Elite - Beginners
Black Belt Elite - Intermediate
Black Belt Elite - Adults Only
Black Belt Elite - Beginners
Black Belt Elite - Intermediate
Black Belt Elite - Adults Only
Fitness Elite - Butts & Guts
Black Belt Elite - Saturday Camp